Sauna detox at the temple!
Shikoku Sauna 37th Fudasho "Iwamotoji" A small "tile sauna" with a capacity of 2 people installed on the shukubo bathhouse and the 4nd floor deck of the shukubo.Refresh your mind and body with "TERA SAUNA" overlooking the starry sky and the precincts.

---
・ Since the sauna uses a wood stove, you will need to burn and clean it yourself.
・ Samue will be rented free of charge to customers using the sauna, so please wear it before using.
・ Tenugui and bath towels are available.
・ After using the sauna, please relax in the temple grounds and shukubo.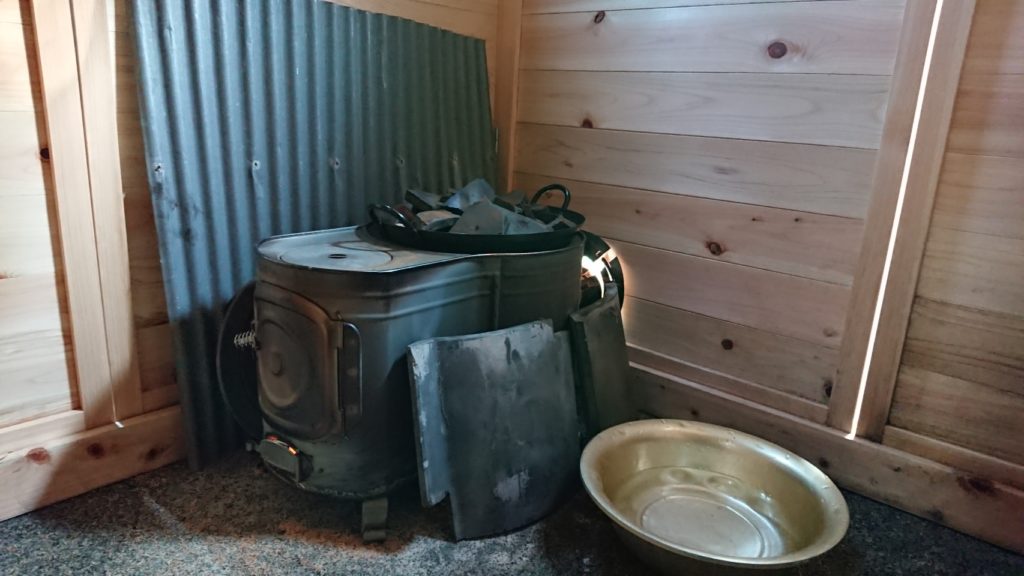 Tile stone
The roof tiles that have been re-roofed and are no longer used are used for sauna stones.The traditional clay roof tiles, which are made in a high-temperature kiln and have protected the house for many years, will not come off even if you perform a rouleux.
Soak up the steam rising from the tiles made from Shimanto soil and enjoy the experience of getting rid of it at the temple.
---
[Sauna usage fee]
12 years old and over 2800 yen (tax included)
6 years old to under 12 years old 1500 yen (tax included)
* Price for 1 person
* Room 1 with sauna
---