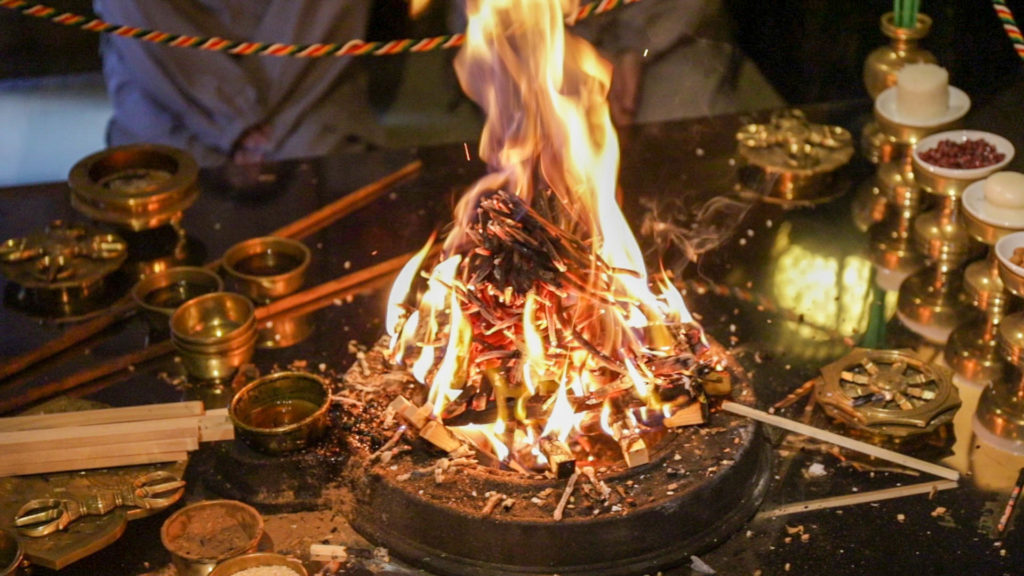 Stay at a shukubo (guest room) and practice goma from early morning. Let's get rid of your vices. Let's relax with morning bath and breakfast after the practice.
 
In session
・ Goma training is a training in which a fire is lit in a furnace set on a wooden platform called Gomadan, and fragrant trees and five grains are offered to pray.
・ The fire of Ogoma Shugyo is as high as 1 meter.
・ This flame delivers prayer to FUDOUMYOUOU, burns out the worldly desires, and purifies the body and mind.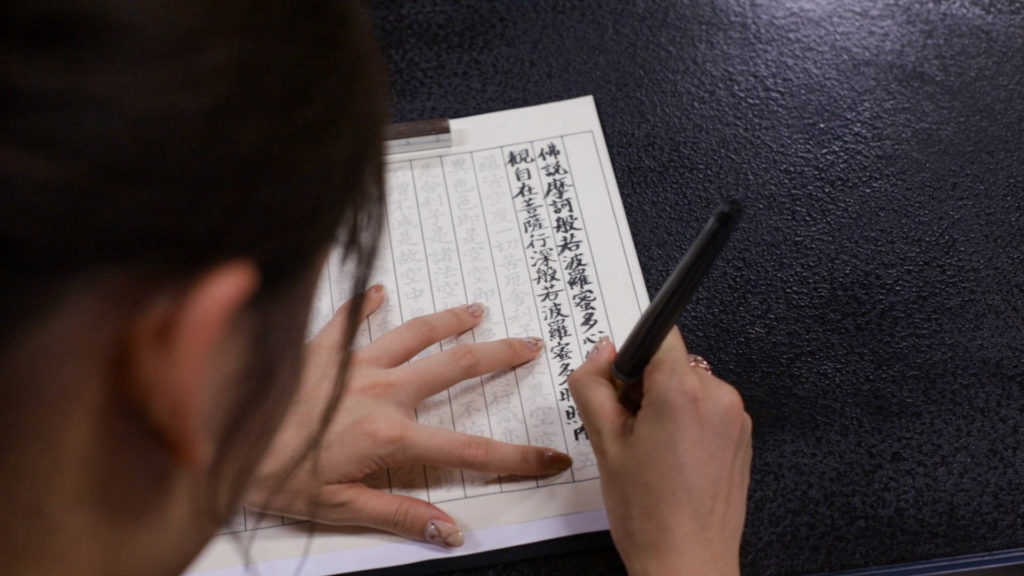 Details of the plan
【event date】
 Please check the holding calendar
---
【Schedule】
 6:00 Iwamoto Temple Shukubo Meeting, explanation, change of clothes
(Samue: Free rental)
 6: 30-7: 30 Goma training
 8: 00-9: 00 Breakfast at the shukubo
 9: 00-12: 00 Iwamoto Temple
"Shakyo" at (HON-DO, SEURYU-DEN, JIZO-DO)
---
【Belongings】
 Substitute
---
【supported language】
 Japanese / English (translator compatible)
---
【personnel】
 1 group per day (capacity 1 to 3 people)
---
[Fee]
 ■ 18 years old and over 9,000 yen (tax included)
 ■ 6 years old and under 18 years old 5,200 yen (tax included)
  * Under 6 years old cannot participate
---
【Application deadline】
 Until 7 days before the desired experience date (same day)
---
【Payment】
 Credit card payment only
---
[Included in the cost]
[Meal] breakfast
[Sponsor insurance]
-Scope of accident insurance that covers accidents and injuries that the organizer joins
   ● Death 300 million yen
   ● Hospitalization (daily) 1,000 yen
   ● Outpatient (daily) 1,000 yen
[Experience fee]
 ・ Zen experience fee, what is specified in the itinerary
 
[Things not included in the cost]
 ・ No accident insurance.
  Please participate at your own risk.
  Reference: Montbell field play insurance
  (Domestic travel accident insurance)
 ・ Other than those included in the above costs
---
[Special support]
Allergies ◯ / Vegan × / Vegan × / Muslim ×
---
* Support for new lifestyles *
Installation of disinfectant solution, body temperature / health check, wearing mask