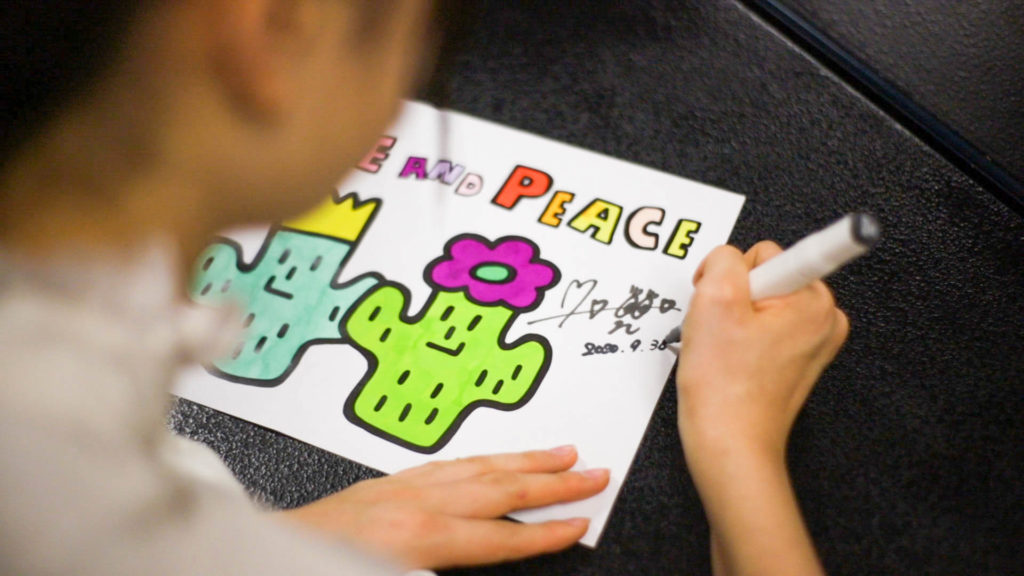 We will paint a coloring book by a world-renowned artist at a shukubo (guest house) and dedicate it to Iwamoto Temple. It is a calming experience to return to your childhood memories. *Individual differences may occur.
In session
・ Making POP art at "Iwamoto Temple" shukubo!
・ Maybe you can meet a new self
・ By concentrating on coloring books, you may be able to return to your childhood and refresh yourself.
・ The coloring book you drew is dedicated to the main hall of Iwamoto Temple, and you can connect with the temple.
・ Let's draw as a part of temple art, wrapped in art such as the clear stream hall where the Shimanto River and the subsidence bridge are drawn.
・ A part of the usage fee will be used for training young artists.
Details of the plan
【Stroke】
 At Iwamoto Temple
Please say "POP art coloring book".
 Reception hours 10: 00-15: 00
 After reception, the main hall or clear stream hall, dining room
 Please proceed to (the staff will guide you).
 We will give you tools for coloring books.
 After handing it over, please enjoy it with art.
 After completion, please submit the art to the delivery office.
---
【personnel】
 1-10 people
---
【supported language】
 Japanese / English (translator compatible)
---
[Fee]
 1,500 yen
---
【Application deadline】
 Until 7 days before the desired experience date (same day)
---
【pay off】
 Credit card payment only
---
[Included in the cost]
[Sponsor insurance]
 ・ For accidents and injuries that the organizer joins
  Scope of accident insurance to cover
   ● Death 300 million yen
   ● Hospitalization (daily) 1,000 yen
   ● Outpatient (daily) 1,000 yen
[Experience fee]
 ・ What is specified in the itinerary

[Things not included in the cost]
 ・ No accident insurance.
  Please participate at your own risk.
  Reference: Montbell field play insurance
 (Domestic travel accident insurance)
 ・ Other than those included in the above costs
---
* Support for new lifestyles *
 Installation of disinfectant solution, body temperature / health check, wearing mask
BOOKING
back to the list