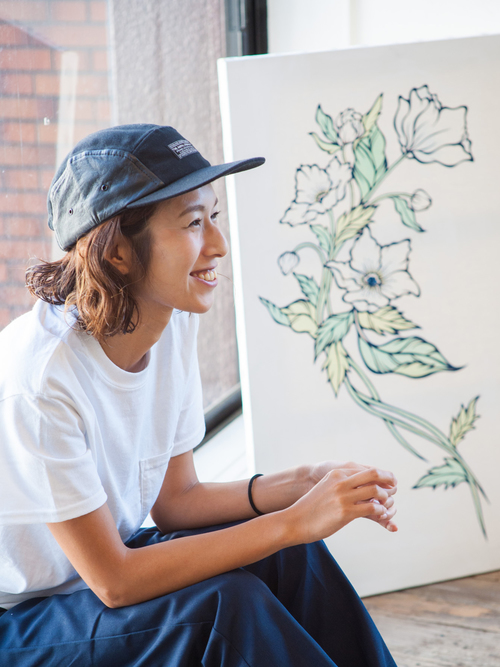 Born in 1989.Born in Hiratsuka City, Kanagawa Prefecture.
Under the theme of "growth," organic lines express the growth of plants, the flow of waves, and the energy that overflows in the natural world.
In 2010, he started his career with live painting at a club event.Currently, after working on mural paintings inside and outside the store and in collaboration with companies and government, participated in the mural painting festival POW! WOW! JAPAN, TAIWAN, HAWAII, LONG BEACH, and mural paintings for LaLaport Shonan Hiratsuka, Kochi Tsutaya Bookstore, Seifukuji, etc. Currently, he is actively producing large mural paintings.
---
Born in 1989, Luise Ono is from Kanagawa (Hiratsuka), Japan.
Using the concept of "maturation" as her theme, her artwork's organic lines reflect nature's abundant energy such as teeming plant life and the waves.
In 2010, Luise launched her career live painting at a music event. Currently, her projects are focused on mural painting for share houses, offices, restaurants, bars, and shops.
She also draws for digital campaigns and commercials.