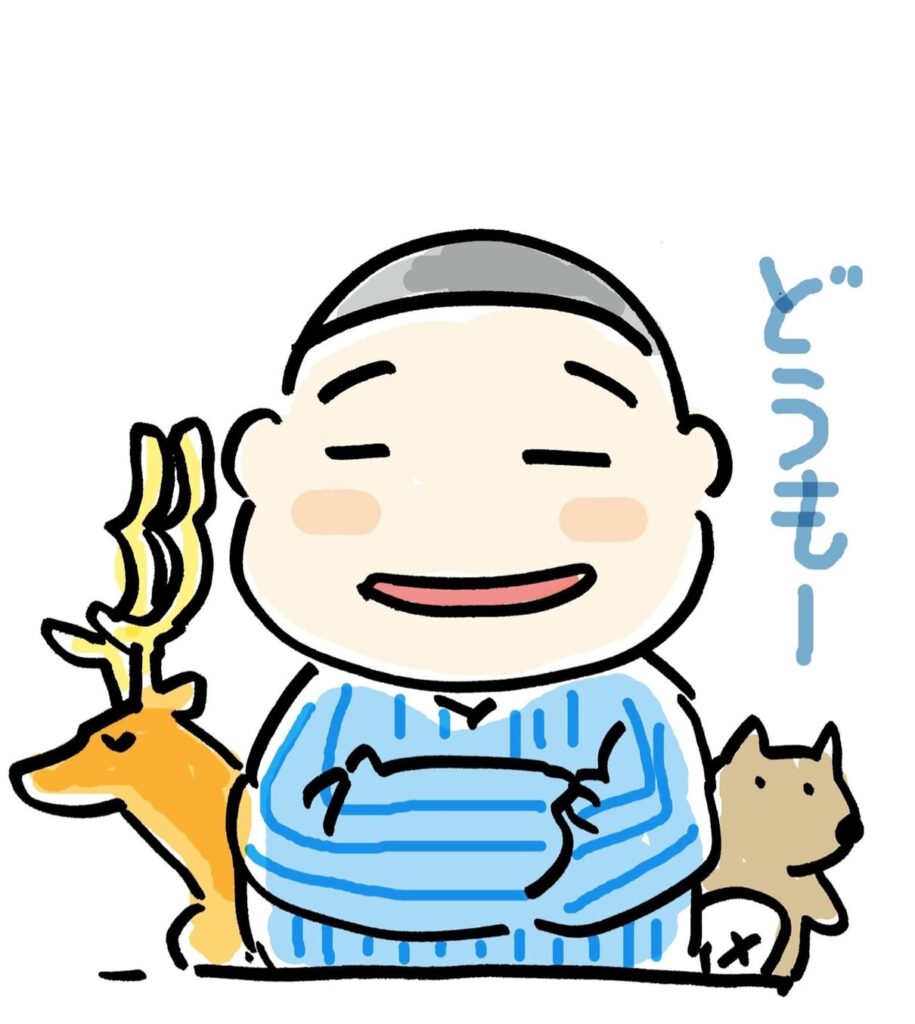 Born in Tokushima prefecture in 1965.
In 1989, when he was a teacher at an elementary school, he received the Parco Award at the "Japan Graphic Exhibition" and became such a name.
In the 90's, after working as a middle and high school art teacher, he turned to an illustrator, and his debut as a manga artist "The Drifting Classroom" was made into a book in "Monthly Manga Garo".It is also known as "Under the Trees in the Park" because it was active mainly in the plaza by holding workshops and performances for children.
Since becoming a member of the contemporary art group "The Group 40", his activities have been overseas.
Many exhibitions in Asia and Europe.Participated in many large-scale international exhibitions with solo guerrilla performances.

Since the 2011 earthquake, he has been striving to revitalize the community by making use of art in the disaster areas and temporary housing, and is still continuing reconstruction support activities.

In 2017, he moved to Miyagi prefecture in the wake of the contemporary art festival "Reborn Art Festival" in Ishinomaki City.

Currently, in Ishinomaki, he presides over the "Hiwazaka Art Research Building" and is aiming for reconstruction through art. In his hometown of Tokushima, he organizes an exhibition "I saw art hakase!" At the Tokushima Castle Museum every year. We support contemporary art in the area.

His specialty is painting, but he started carving wood based on the Oshika Peninsula.He is also engaged in art support activities in Banda Aceh, the area most affected by the Sumatra earthquake.