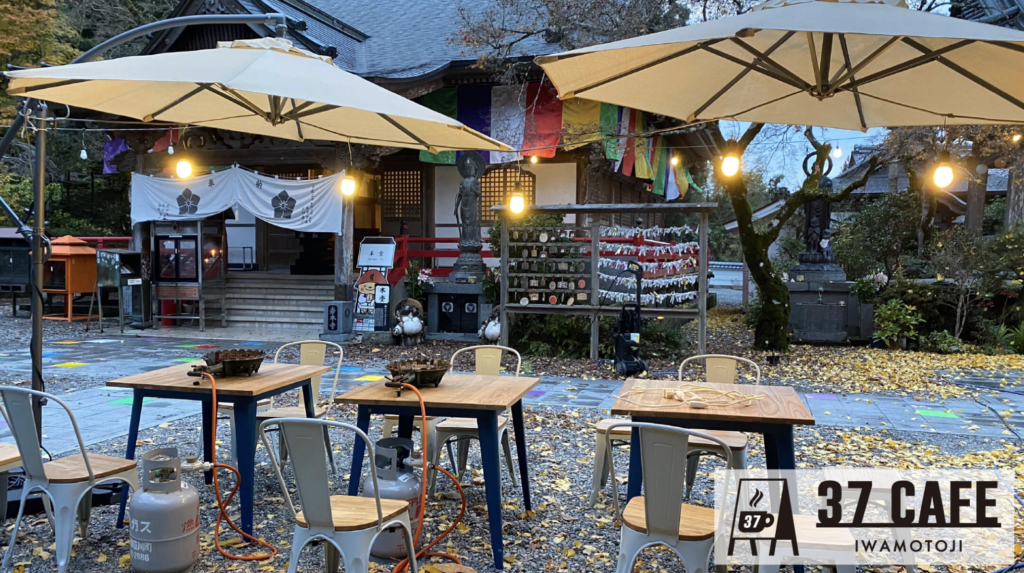 Why don't you take a break at 37 CAFE in the precincts of Iwamoto Temple?It is a menu that uses plenty of local ingredients such as vegan-compatible Shimantoji curry and Shimanto-cho's proud aromatic rice [Niida rice] rice balls.


Shimantoji curry and medicinal soup set (all vegan compatible) ¥ 1000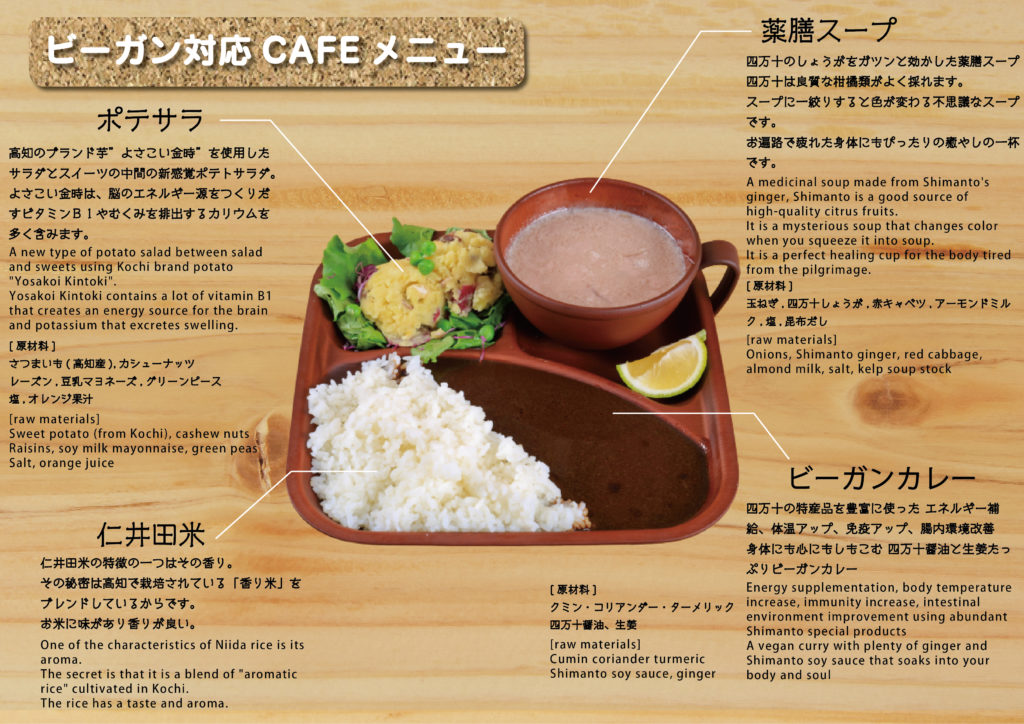 A slightly spicy vegan curry made with Niidamai, a fragrant rice that Shimanto is proud of, and ginger, which is a specialty of Shimanto.
A mysterious vegan soup that changes color when squeezed citrus and a potato salad with a gentle taste of sweet potatoes and fruits.
Niida Rice Salt Musubi Set ¥ 600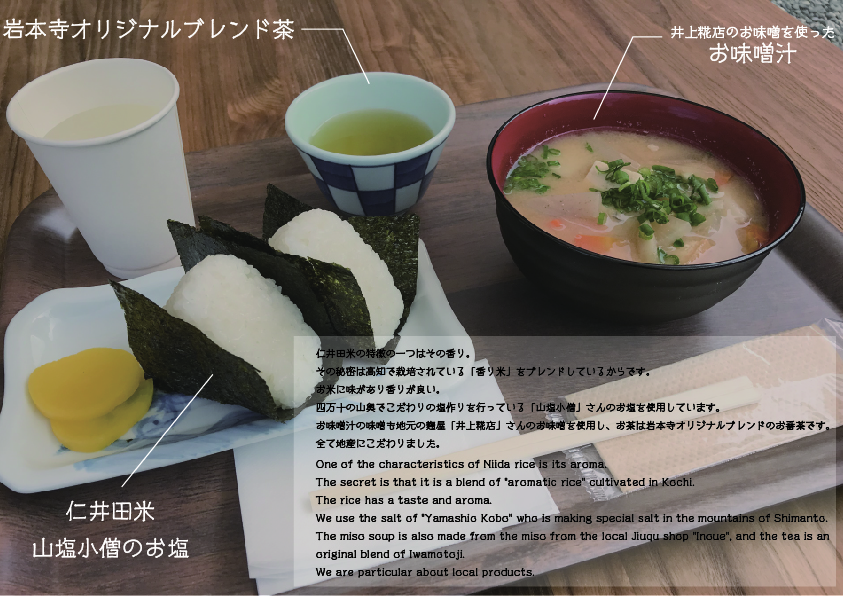 A rice bowl made with Niidamai, a fragrant rice that Shimanto Town is proud of, and salt from the mineral-rich "Yamashio Kobo" made in the mountains of Shimanto Town.
The miso soup is made from the miso from the local Jiuqu shop "Inoue Jiuqu", and is served with Iwamotoji's original blend of bancha.
Shiruko ¥ 800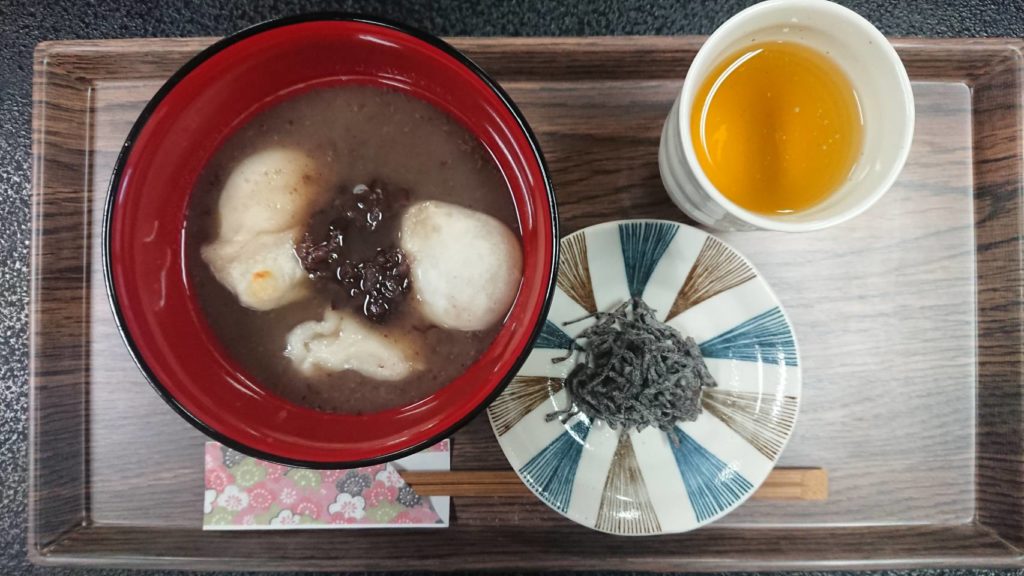 You can enjoy it while melting the toppings of bean paste in the well-established "Ochobo Sheep" Yoshida and the sweet bean paste of the sheep.
In addition, you can enjoy the sweetness of rice in the morning at the local mochi shop "Okada Shoten".It is a gem that can only be tasted at Iwamoto Temple in collaboration with a local specialty store.
Fruit aid ¥ 450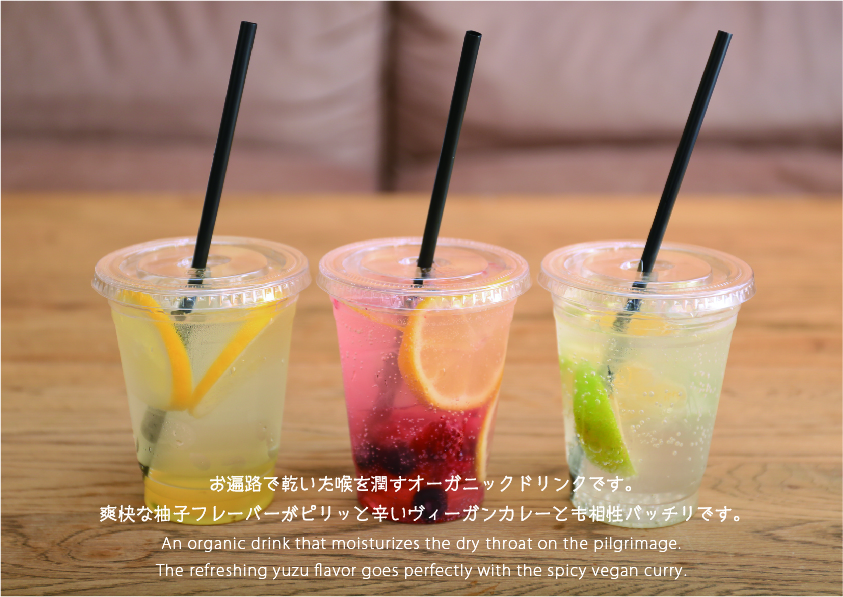 An organic drink that moisturizes the dry throat on the pilgrimage.It looks colorful and looks cute on Instagram.
Other
Coffee (ICE / HOT) ¥ 250
Tea (ICE / HOT) ¥ 250
Cafe latte (ICE / HOT) ¥ 350
Iwamoto Temple 37 CAFE
■ OPEN: Saturdays, Sundays, and holidays 11: 00-15: 00
■ Please order at the shukubo shop
■ FOOD MENU is limited to 10 meals a day
[Shiruko is limited to 20 meals]
back to the list